Whenever you need to provide your home with a traditional air conditioner, you should consider the option of choosing a portable air conditioner instead. This type of conditioner can be moved from a location to another, and one of its greatest advantages is that it doesn't require a permanent installation.
When it comes to portable air conditioners, maintenance is as easy as their installation. Of course, you cannot operate such a device if you haven't done the initial venting. This means that the exhaust hoses should be vented using a venting kit. This kit usually comes with the portable air conditioning unit and can be easily slid into a specific window. If you cannot vent through a window, you should try venting through drop ceiling or through a wall. Believe it or not, this is a very important step, as it allows the portable air conditioner to handle the cooling process better.
A very important part of the maintenance is represented by water drainage. Portable air conditioners don't just cool air, but also remove humidity. Some of the water is used to cool the portable air conditioner. There are several portable air conditioners that collect the leaked water in buckets, which means that you need to empty them on a regular basis. The quantity of water that gathers in the bucket depends on how much time the air conditioner has operated and on the climate conditioner. Some units are provided with an impressive self-evaporating technology that allows the excess water to be expended once the hot air is discharged. Besides, a large number of air conditioners can support drain hoses that allow the water to be drained without interruption. Some portable air conditioners are even provided with condensate pumps that direct the drained water using a drain pump that is situated inside or a hose directed outside.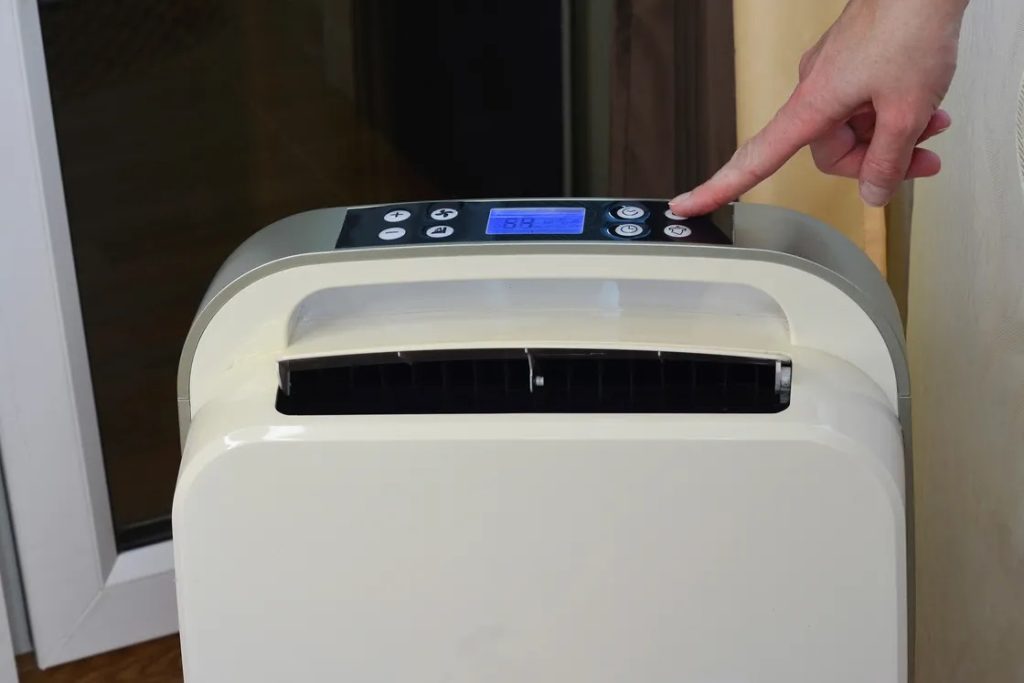 Bear in mind that another important part of the maintenance process is the cleaning/replacement of the air filters. There are many washable filters that can remove unwanted particles from the air. Besides, some portable air conditioners are provided with air purifiers that consist not only of carbon filters for different smells, ionizers for particles, and even gas control. If you want to keep your environment healthy, breathable, and allergy-free, you will need to constantly clean the filters and change them whenever you notice that they can no longer be used. Some people may have to clean their filters every month, or even every two weeks. When it comes to washable filters, all you have to do is immerse them in a combination of warm water and mild detergent. However, make sure that you've rinsed thoroughly before placing them into the portable air conditioning unit.
If you want to make sure that your unit's housing is cleaned, all you have to do is wipe its surface using a soft and damp cloth. Don't forget to turn the unit off before cleaning! Besides, remember that you shouldn't use detergents or abrasive chemicals because this can lead to several scratches and even to serious damage to the housing of your portable air conditioner.
Portable air conditioners are the best way of making sure that you will no longer be hot during summer. As long as you follow the maintenance tips described above, your portable air conditioner will become your best ally.